Calling all future marine biologists!
In this thrilling week of deep-sea discovery, kids will learn all about sharks! Each day, campers will learn about a different shark. They will learn about their behaviors, their diet, and their habitat. Campers will play fun beach games, unlock the deep secrets of the ocean, and go on a shark's teeth scavenger hunt. This exciting beach camp is recommended for fish-loving ocean enthusiasts who like spending their time outdoors and on the beautiful Maine beach!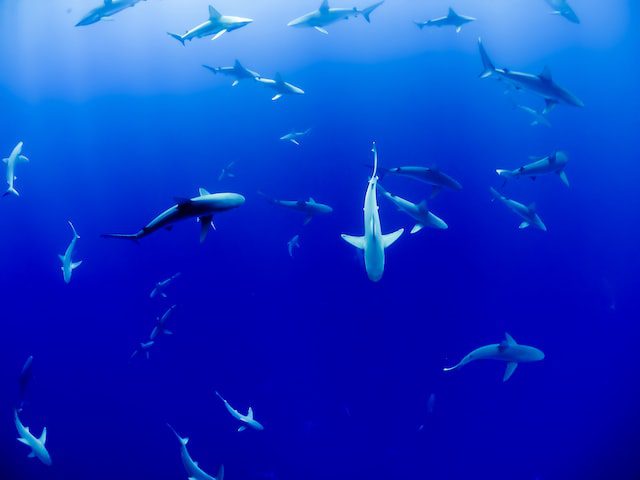 Who should sign up for Shark Shenanigans?
This theme is for campers ages 4-11 and CIT's 12-14 who are interested in learning more about sharks and ocean wildlife. Campers will enjoy exploring the water and beach ecosystem on the gorgeous Maine coastline.
Campers should bring a water bottle, snack and lunch. Please bring a pair of sneakers for running games and hikes. We spend the day making messy art projects and science experiments, as well as playing games outdoors – it is important to send your child with clothes that can get dirty! Be sure to bring your swimsuit and water shoes for exploring the sandy beach and rocky shore!
Register now to bring art and science ALIVE for your child!