Lights, camera, action! Learn about the theater and put on your own performance during this imaginative week!
In this week of imagination and crafts, campers will explore both the onstage and offstage aspects of theater. They will plan mini-performances, as well as create their own costumes and sets using recycled materials! Campers will explore puppetry, claymation, mime, and script-writing. This is a great camp for creative kids who thrive both on the stage and behind the scenes.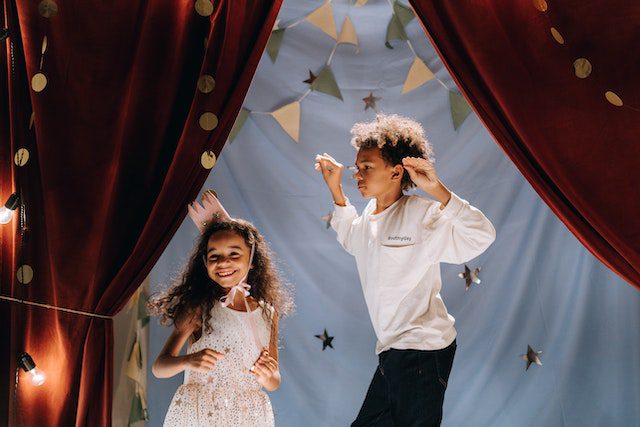 Who should sign up for The Art of Acting?
This theme week is designed for campers ages 4-11 and CIT's 12-14 who are Interested in dance, singing, acting, and learning more about the world of theater. This camp is geared towards children who love to be creative and want to design their own costumes and performance. This is a great chance for campers to go out of their comfort zone and try something new!
Full time campers should bring a water bottle, snack and lunch. Half time campers need a water bottle and snack. Please bring a pair of sneakers for running games and hikes. We spend the day making messy art projects and science experiments, as well as playing games outdoors – it is important to send your child with clothes that can get dirty and wet!
Register now to bring art and science ALIVE for your child!